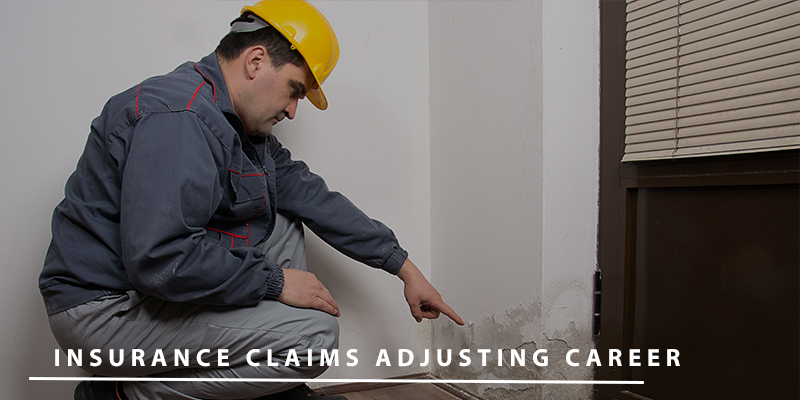 Insurance Claims Adjusting Career
Insurance Claims Adjusting Career
It does not matter what is happening in the world or in the economy. Everyone and everything needs insurance, making it one of the most stable industries in the country.
In the aftermath of a disaster, be the one to extend a helping hand and give hope for the future. You can make a good living for yourself and make a difference for others.
Get Your Adjuster License

Success starts by obtaining your home state license.

If your home state doesn't license, try getting your designated home state adjuster license from FL, IN, or TX

.

Learn the Essential Skills

Learn the basics of Xactimate. Also,

obtain

carrier-specific certifications. After this, you can hit the ground running.

Land Your First Job

Create great claims resume, join Insurance Adjusting Firm rosters, and you'll be on the way to adjusting your first claim

!
WHAT IS AN INSURANCE CLAIMS ADJUSTER?
A claims adjuster is a representative of the insurance company. After a policyholder submits a claim, the adjuster comes in to investigate the loss. The loss can be anything from a major home flood or fire to a small window break or fender bender. They inspect homes, conduct interviews, and consult records. Also, they perform any number of duties to gather the details surrounding the reported event. The adjuster then interprets the customer's insurance policy and determines coverage. Adjusters can negotiate the settlement on behalf of the insurance carrier. Also, they may authorize payments to the policyholder.
DO YOU NEED A LICENSE TO BECOME A CLAIMS ADJUSTER?
Yes! While there are 16 states that still do not license claims adjusters, the majority of states do. Employers need adjusters who can work a multitude of claims in a variety of areas. You will give yourself the best chance for employment by obtaining your home state, or 'designated home state' license. Then get reciprocal licenses so you can work in other states as well.
If you have any questions about becoming an insurance claims adjuster, we can help!  Contact us today!
Also, be sure to follow us on Facebook!