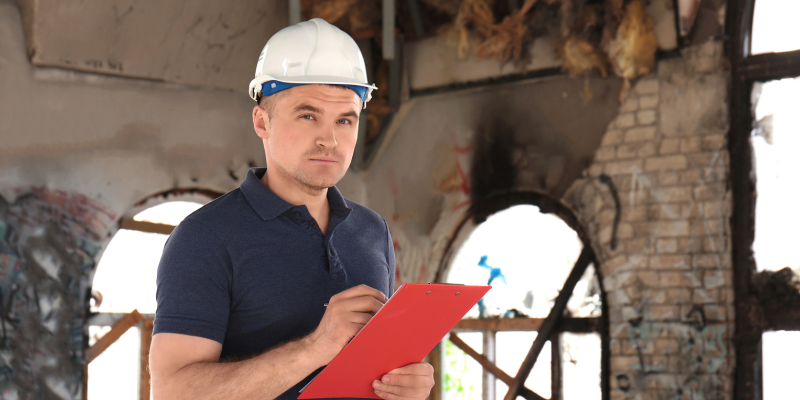 Becoming an Independent Insurance Adjuster: A Path to Success
Becoming an Independent Insurance Adjuster: A Path to Success
Insurance adjusting might not be on the list of dream occupations for most young adults but it offers a rewarding and fulfilling career path with tremendous potential for growth. Independent insurance adjusting is one of the lesser-known career routes in the insurance industry, and it can prove to be a profitable venture for those who want to work for themselves. If you're a young adult looking for a dynamic career with lots of opportunities, then you should definitely consider becoming an independent insurance adjuster. In this blog, we'll take a closer look at the world of independent insurance adjusting, and help you embark on a path that could lead you to financial freedom and professional success.
Insurance Adjusters
First and foremost, who is an independent insurance adjuster? An independent adjuster works as an independent contractor, hired by an insurance company to assess a claim on their behalf. As an independent adjuster, you're required to investigate the claim, interview witnesses and take photographs, determine liability and damages, and negotiate a settlement with the claimant. You're essentially acting as the representative of the insurance company, and it's your responsibility to ensure that the claim is dealt with fairly and efficiently.
Be Your Own Boss
One of the biggest advantages of becoming an independent insurance adjuster is that you're essentially your own boss. There's no pressure to work in an office, follow a set schedule, or answer to anyone but yourself. You can work from home, set your own hours, and manage your own workflow. You're in control of the work you take on, and when and where you choose to do it. This freedom is especially appealing to those who enjoy working independently and who value flexibility in their work life.
High-Income Earning Potential
Another advantage of working as an independent insurance adjuster is the potential to earn a high income. Unlike a salaried employee, an independent adjuster is typically paid on a fee basis. This means that the more claims you handle, the more money you make. Your income is not capped, and it's entirely up to you to decide how much money you want to make. In addition to higher earning potential, independent adjusters also have the opportunity to work with multiple insurance companies, which can greatly expand their client base and increase their income.
Personal Growth and Development
Becoming an independent insurance adjuster is not only financially rewarding but can also provide an avenue for personal growth and development. The field of insurance adjusting is constantly evolving and there's always something new to learn. You'll find that the skills you develop as an adjuster, such as analytical thinking, negotiation, and problem-solving, are valuable in your personal life as well. Additionally, the job can provide a sense of purpose as you're helping people during what can be a very difficult and stressful time in their lives.
Rewarding Career
Finally, are you looking for a career that offers freedom, flexibility, and financial rewards? Independent insurance adjusting could be just what you're looking for. The insurance industry is continuously growing and the demand for independent adjusters is increasing. This makes it an opportune time to enter the field. Becoming an independent insurance adjuster may require some hard work and dedication. However, the path can lead to financial stability and an exciting new chapter in your professional journey. Take the leap and explore the world of independent insurance adjusting today!