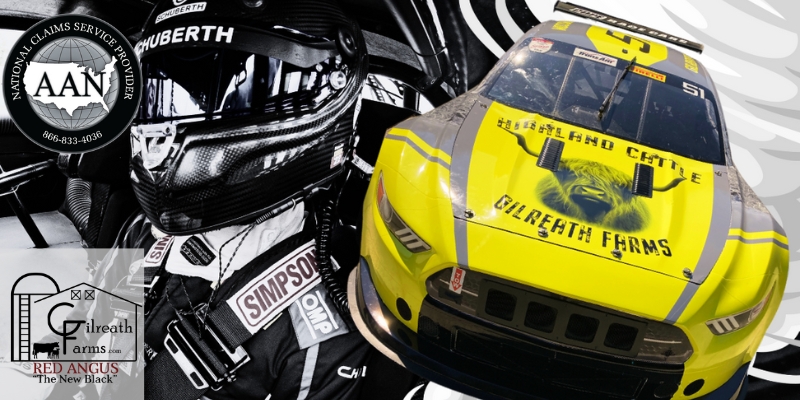 Mock Speed | Darin Mock Takes Another Top 10 in Music City!
Mock Speed | Darin Mock Takes Another Top 10 in Music City!
Music City Grand Prix
Darin Mock is sponsored by AAN Adjusters and Gilreath Farms, and he recently placed 7th in the Music City Grand Prix in Nashville. This talented individual is a third-generation racer and brings an exemplary level of skill and experience to the track. In this blog post, we will give you a detailed insight into Mock's impressive performance and a look behind the scenes with AAN and Gilreath Farms.
Mock Speed | Darin Mock Takes Another Top 10 in Music City!
The Big Machine Music City Grand Prix is an annual car race that takes place in Nashville. Thousands of fans gather in the city to watch racers speed around the track to win the championship. This year, Darin Mock #51 took part in this grand event, and fans were thrilled to see him compete.
Mock expressed how excited he was to take part in the Music City Grand Prix and represent Gilreath Farms. He even visited their farm last month, where he presented Ken Gilreath with his first AAN firesuit.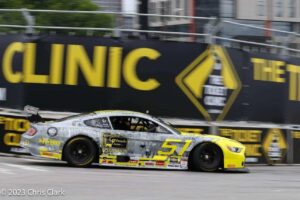 Gilreath Farms and AAN
Mock's car was adorned with the Gilreath Farms logo and even featured photos of the Knoxville, Tenn. farm's grounds in the design. The photos give the livery an extra personal touch, and it's exciting to see Mock's sponsors taking a more vested interest in his racing career.
Gilreath Farms is a family-owned cattle farm that is situated in the heart of Tennessee. Ken Gilreath and his wife, Tina, bought the farm in 2013, which has enabled the entrepreneur and third-generation farmer to live out his passion for agriculture. It's impressive to see how Gilreath has been able to manage his businesses and pursue his passions successfully.
Darin Mock has had plenty of success in his racing career with his impressive placement in the Music City Grand Prix being one of them. This marks his second consecutive Top 10 – we're starting to see a pattern here! His sponsors and passion for racing have helped him secure this trajectory, and we are certain that we will see more impressive performances from him in the future.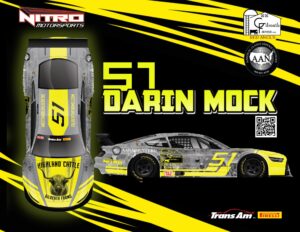 Darin Mock's 7th place finish in the Music City Grand Prix in Nashville was an impressive feat, and we applaud his hard work and dedication to racing. His sponsors, AAN Adjusters, and Gilreath Farms, have played a considerable role in supporting his career, and we appreciate the personal touch Gilreath Farms added to his car's design.
Follow Darin Mock, AAN Adjusters Network, and Gilreath Farms
We hope that this blog post helped you learn more about Darin Mock, the Music City Grand Prix, and his excellent sponsors. Mock's dedication to racing and his passionate sponsors have come together to create an impressive career, and we cannot wait to see what more he achieves in the future.